Wedding Bali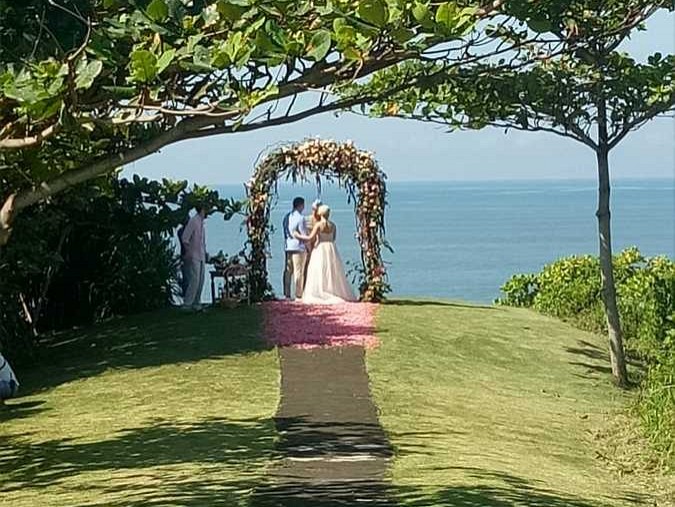 Gajah Mina Beach Resort is now able to offer a superb location for small group retreats, seminars, yoga and meditation courses and group activities of all kinds. Enjoy the space and simplicity of our beautiful "wantilan"; a roofed yet open Balinese structure perched on a cliff top overlooking our private beach and the ocean behind it. The name of this site is "Balian", signifying healer or shaman. But you don't have to be one to feel the energy flowing here. This is a truly great opportunity to absorb the healing and rejuvenating power of nature in spectacular surroundings.
Several varieties of wonderful Balinese massage are available from our skilled staff.
The black sand from our volcanic beach has been used for over a hundred years to treat rheumatism and related ailments.